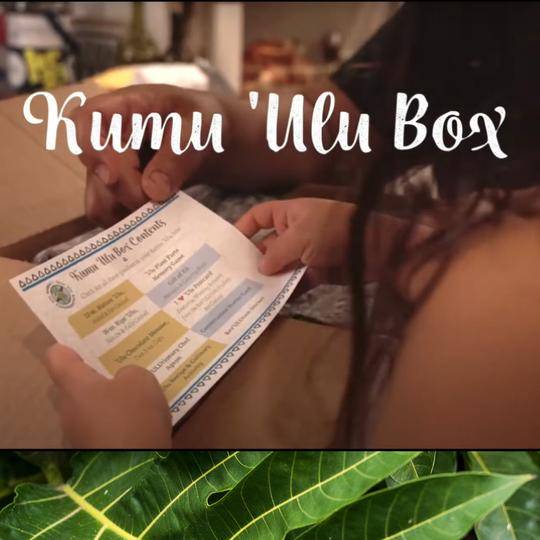 Our farm-to-school video series for kids fosters meaningful connections to 'ulu through Hawaiian culture, culinary science & art and pairs with the Kumu ʻUlu Box.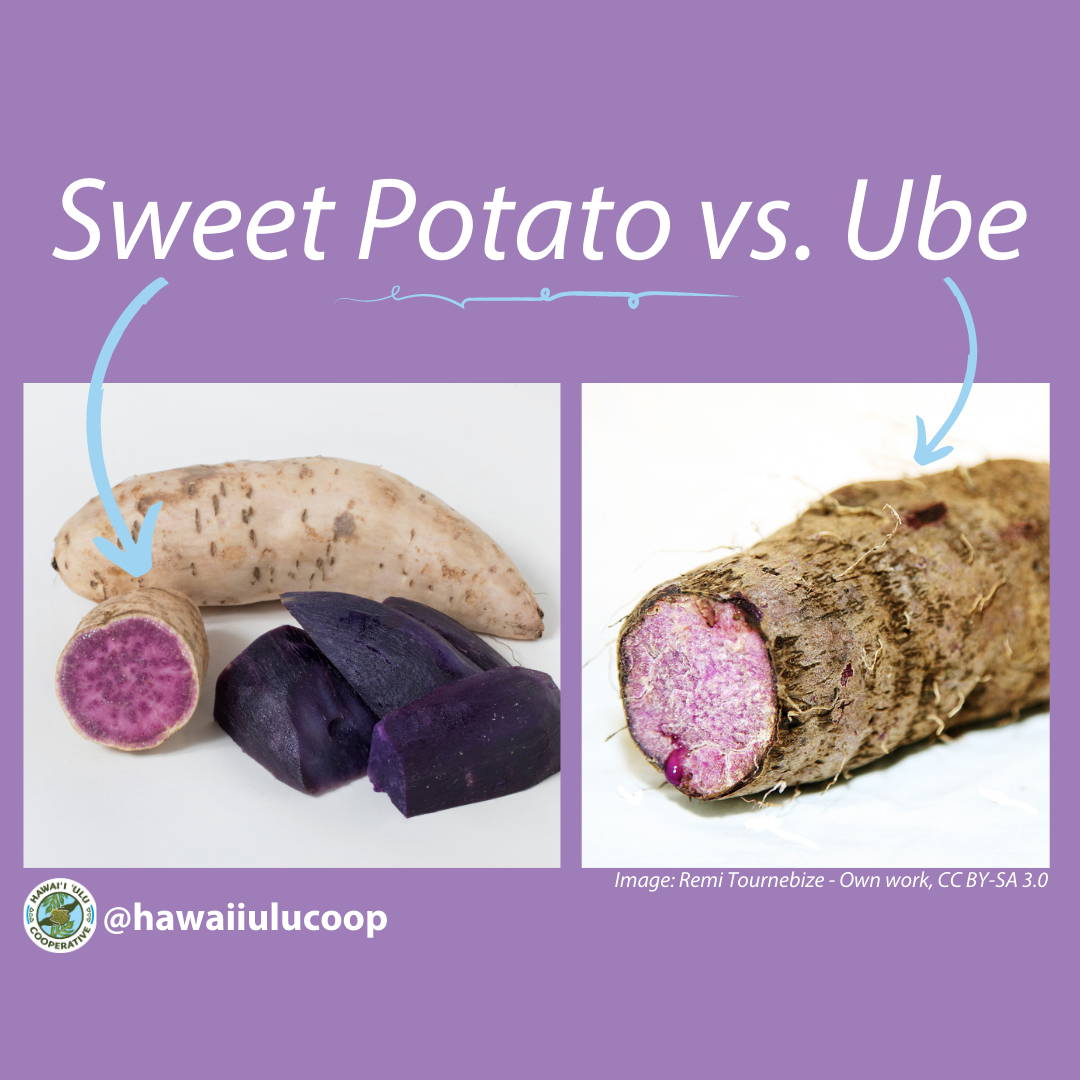 Many people confuse Okinawan sweet potatoes and ube yams because of their rich purple color so we wanted to share some of the major taste, nutrition, and biology differences and similarities between these two plants.
In 2021, Hawaiʻi ʻUlu Cooperative celebrated five-years of serving Hawaiʻi farmers and communities. Read the Five-Year Report to learn more about our journey.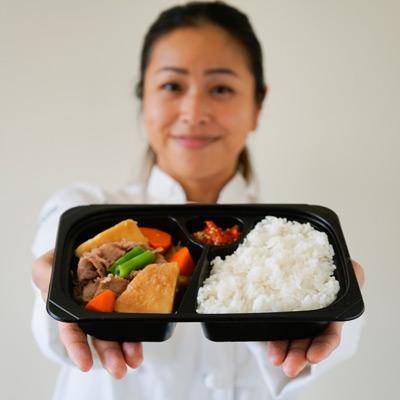 7-Eleven Hawai'i partnered with the Culinary Arts Programs at Kapiʻolani Community College & Leeward Community College to create healthy bentos using local ingredients.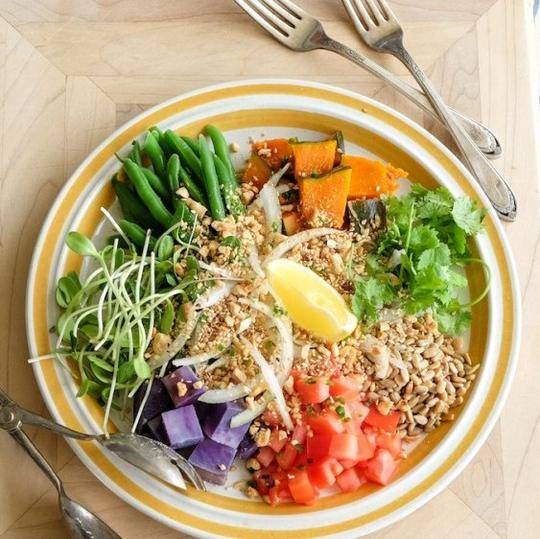 Palaʻai (pumpkin or winter squash) is rich in vitamins and nutrients to support eyes, gut, and heart health as well as help regulate blood sugar and improve immunity. Read on to learn more about the health benefits of our low-carb, high-fiber palaʻai.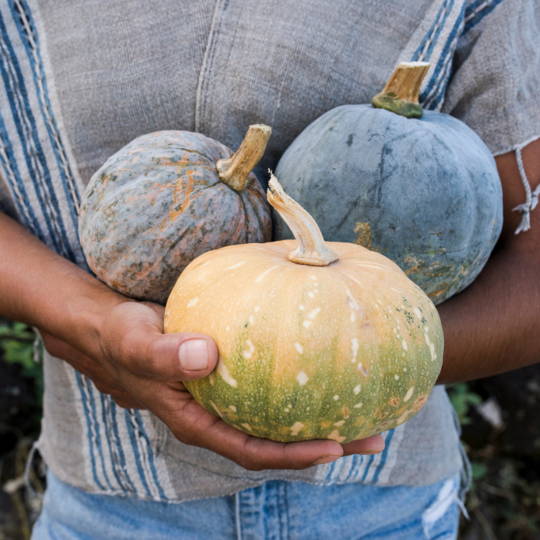 Palaʻai—also known as pumpkin or winter squash—is one of the oldest known crops. Read on to learn how palaʻai fits into different traditional growing models around the world, offering unique benefits to farmers.
The Hawai'i 'Ulu Cooperative offers whole and peeled 'ulu flour—the whole, which includes skin and all, is slightly darker in appearance...