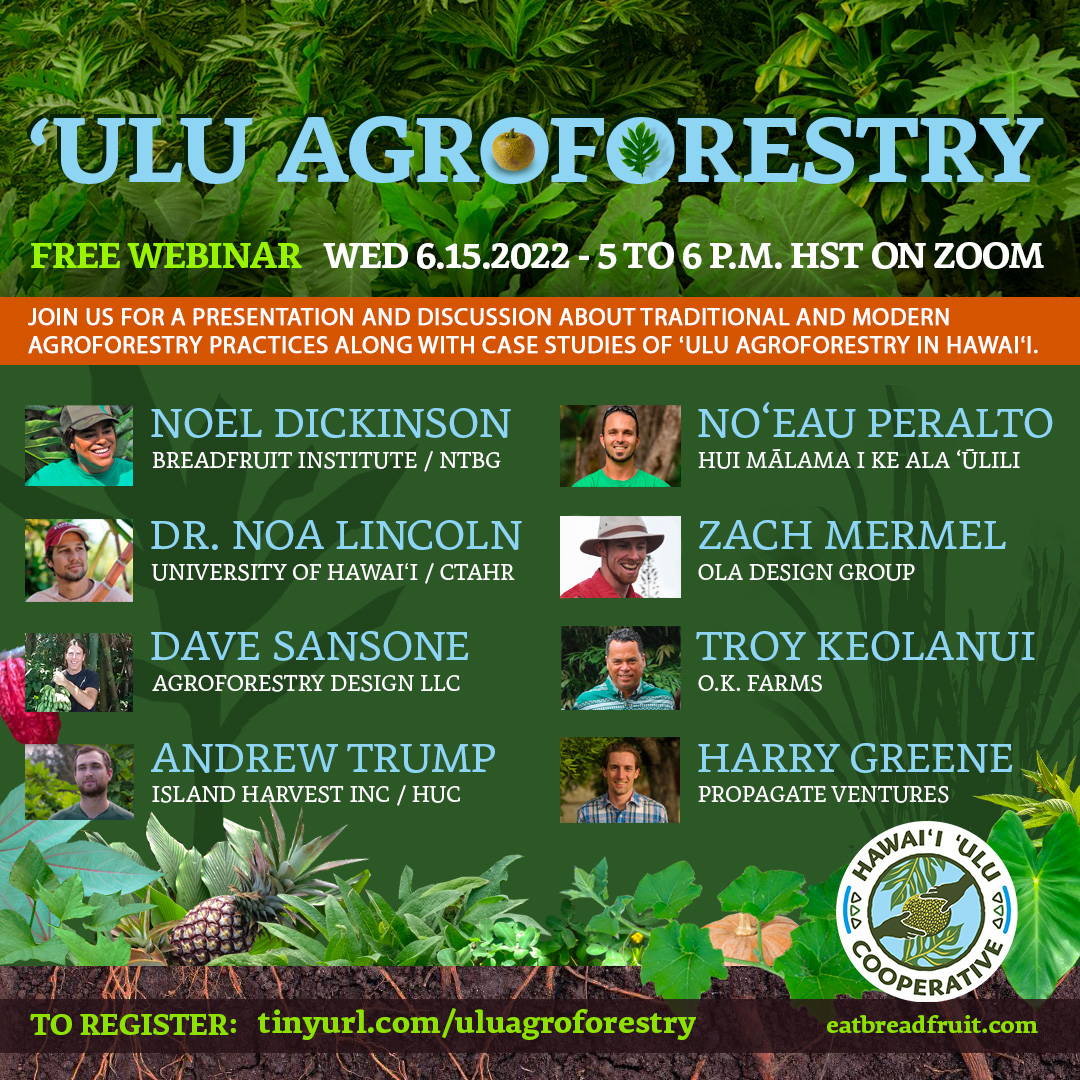 Hawaiʻi ʻUlu Cooperative and partners have developed this guide to implementing sustainable, achievable, and effective agroforestry methods for Hawaiʻi farmers.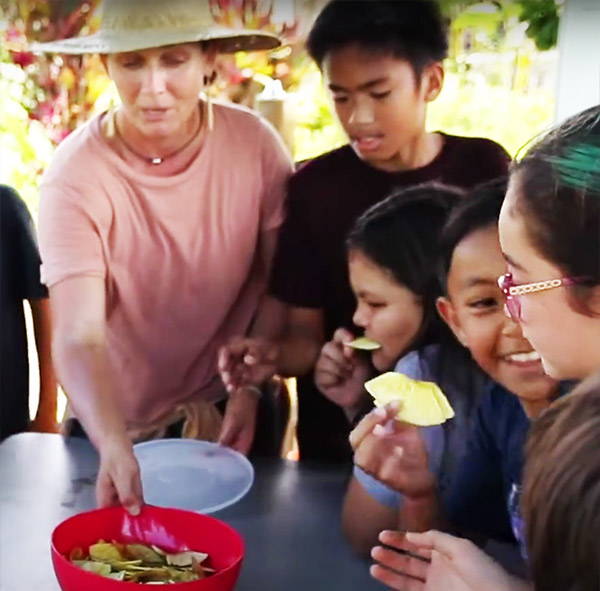 Farm to school connects kids with their food and with the 'āina, that which feeds and nourishes us all – fostering the next generation of healthy, caring stewards.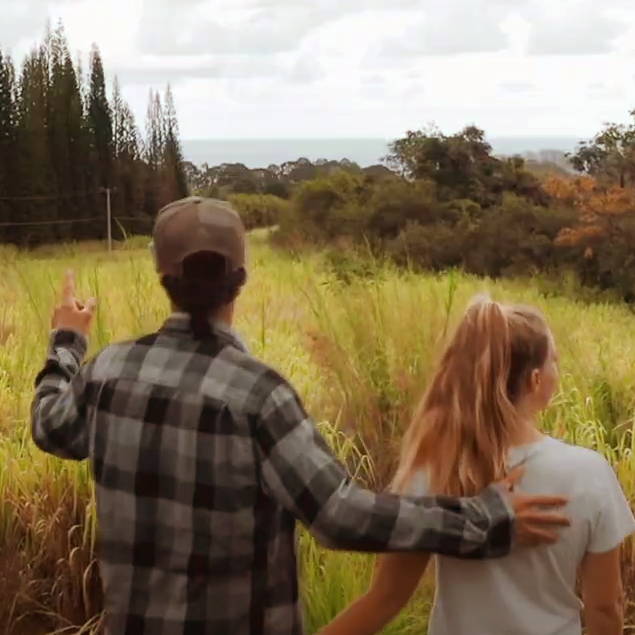 Hawaiian Electric partners with the Hawai'i 'Ulu Cooperative and Hawai'i Farm Trails to help local farmers!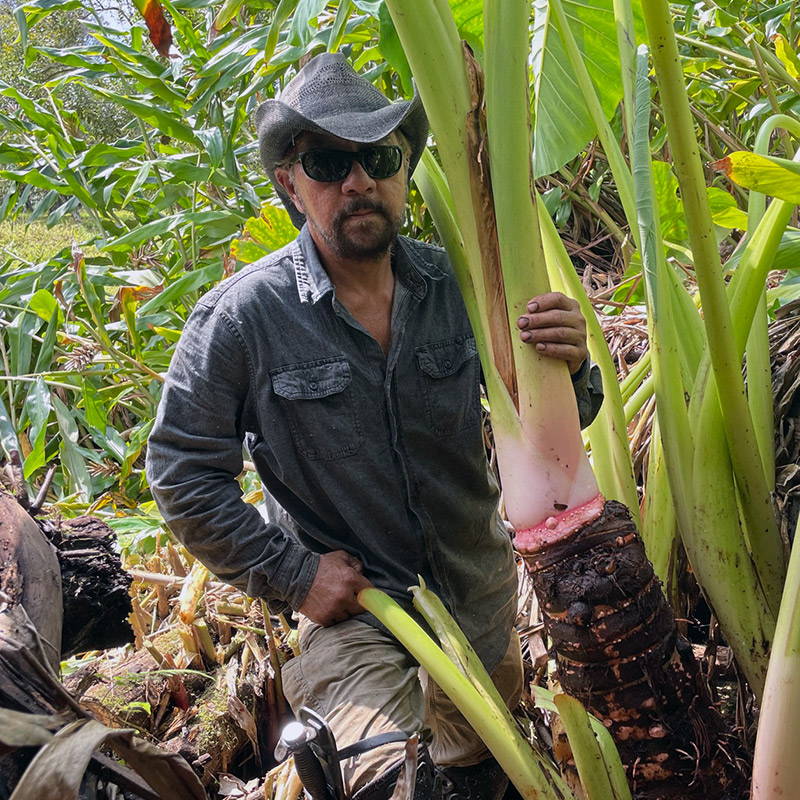 Meet Clarence Medeiros of 'Aina Ahiu Farm, a Co-op member since 2018 who recently hauled in a 50 pound kalo (lehua variety) to our Honalo processing facility.
In 2021, Hawaiʻi ʻUlu Cooperative celebrated five-years of serving Hawaiʻi farmers and communities. Read the Five-Year Report to learn more about our journey.
The Hawai'i 'Ulu Cooperative offers whole and peeled 'ulu flour—the whole, which includes skin and all, is slightly darker in appearance...