CHEF HUI & XO RESTAURANT PRESENT
Spring 2021 ʻUlu Recipe Contest Winners!
We are excited to announce the results of our Spring 2021 ʻUlu Recipe Contest!
Congratulations to our grand prize winner Erin Foley from O'ahu who will receive a $100 gift card to Restaurant XO.
Mahalo to our featured judges Farmer Andrew Trump and Chef Harrison Ines for reviewing all of the contest submissions and recreating the winning recipes for judging.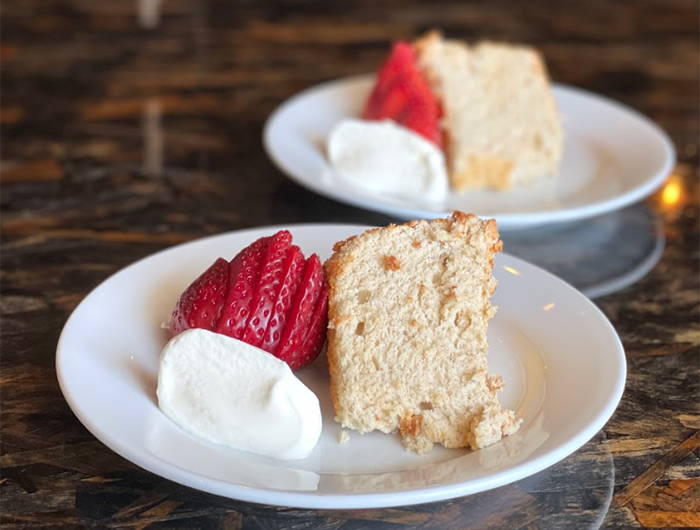 1st Place: Erin Foley did a fabulous job at making this gluten-free, 100% 'Ulu breadfruit flour Angel Food Cake. It is a perfect light dessert as it is slightly less sweet than typical angel food cakes which allows for the flavor of the 'ulu to come through. This recipe uses egg whites as an ingredient binder which provides more protein making it a tasty and healthy dessert.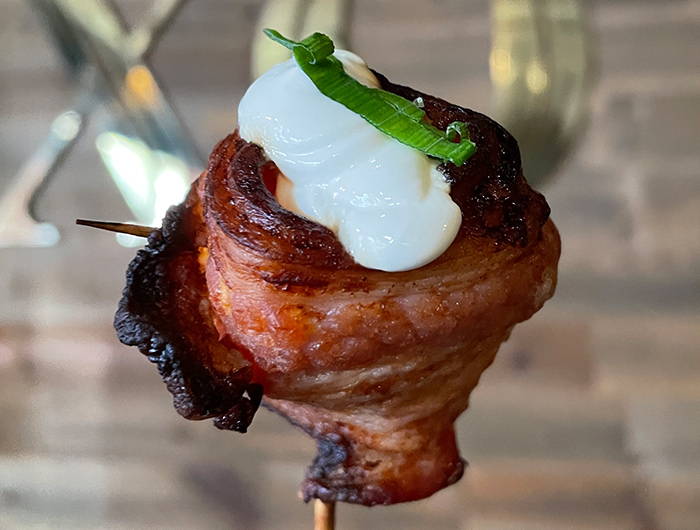 2nd Place: Daniel Swift creatively uses mature (not sweet) or ripe (sweet) 'ulu in his Bacon Wrapped 'Ulu Poppers -- an incredible pupu you can enjoy at a casual barbeque or formal dinner. Steamed breadfruit chunks are wrapped in bacon which adds a savory crispiness and seals in the moisture of the 'ulu. The pops are garnished with sour cream, sriracha, and green onion, and they are literally a pop of flavor.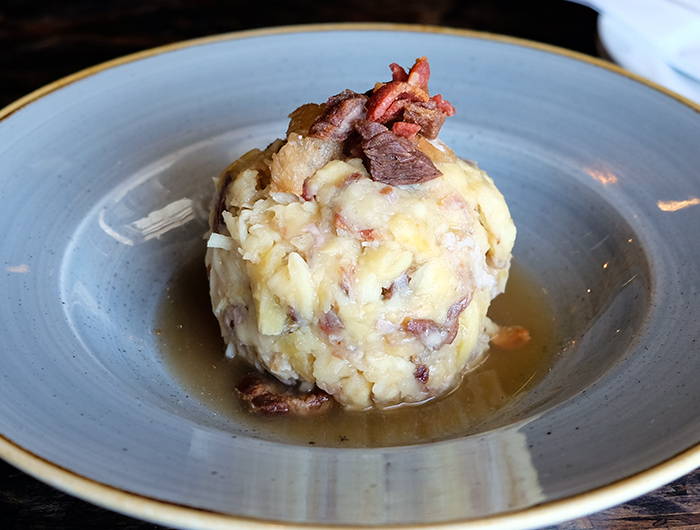 3rd Place: Chad Bunish's recipe is a Caribbean dish called Mofongo de Pana. Typically it is made from green plantain and chicharon, but this recipe uses breadfruit and pork belly. The dish is served with caldo (broth) made with beef bones, onion, garlic, salt, oregano, cilantro and a special herb regau also known as culantro or thai parsley. The pork belly is first simmered in herbs, then fried. The 'ulu is prepared by pre steaming and frying. In a mortar and pestle, the pork and 'ulu are mashed to form the mofongo. This mofongo is placed in a bowl, caldo ladled on top, and garnished with cilantro and chicharon.
Past Contest Winners & Finalists
A BIG MAHALO to all of the participants! It was a tough decision as so many incredible recipes were sent in. Mahalo Chefhui for the support with this year's Spring 'Ulu Recipe Contest.
The next recipe contest will take place in Fall 2021, details to be announced!
Sign up for our newsletter below to receive the latest updates!